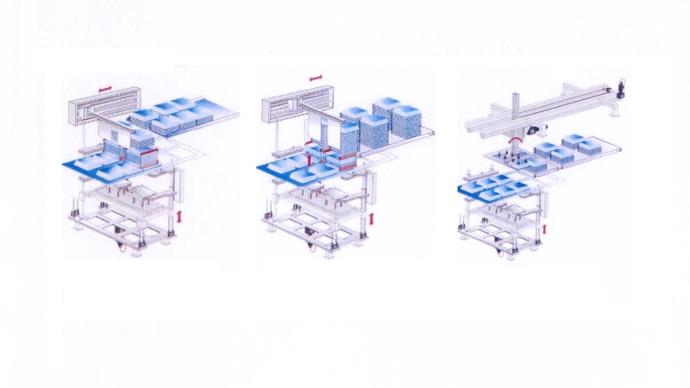 Product features depend to a certain extent on quality and reliability of the downstream equipment.
ILLIG offers a mature range of stacking systems adapted to automation level, output, variety of products and further processing. Different stacking systems are available, from manual cup removal through to fully automatic stacking systems with feeding units for downstream equipment, such as rimming devices, sleeve and box packers, and many more.
The cups are either moved directly into stacking cages by ejectors in the tool or they are sucked and stacked during the transfer phase employing different devices. This is how cup deformation is prevented and cooling is improved. From there manual removal of the cup stacks is possible or automatic singularization.
Cup stacks can be discharged horizontally or vertically. In horizontal discharge the cups form an endless stack which is fed into a decoration machine or, if drinking cups are concerned, they can be fed into a rimming machine. For manufacturing products equipped with holes on two levels, such as plant pots, the stacking system is available with integrated hole punch press.
Further information on stacking machines you will find in the brochures of the main machines.