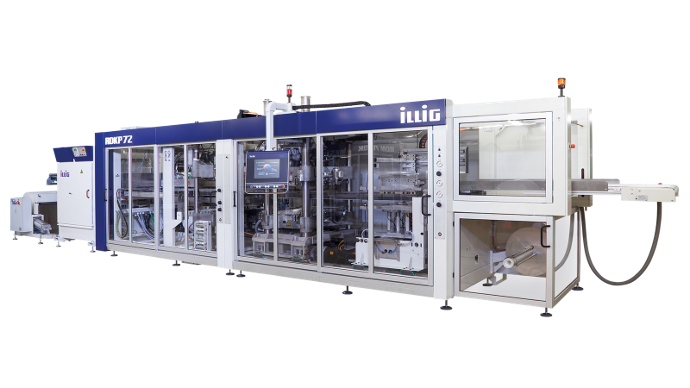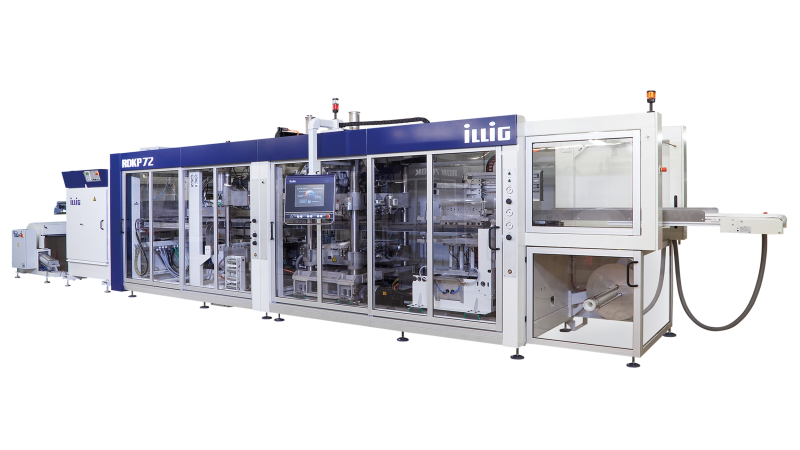 Automatic pressure machine for separate forming and punching with steel rule punch press in 2 separate stations with high outputpossibilities.
RDKP 72k
The newest type of automatic forming machine that use motion control and IPC technology in order to create a high reproducibility and a clear monitoring and supervision of the machines counter possible.
Large 3-station machine equipped with a quick-change mould system which allows outputs of up to 55 production cycles/min.
RDKP 72 k is equipped with a max. forming area of 756 x 535mm.