We will upgrade the old Sleicher controler to a Siemens state of the art controler by order of our customer. Also transport will be adapted and the obsolete transport motor will be renewed.
Keep an eye on this page for further updates!

Our work here is done! The BNL technicians have completely modified this RV 53 machine with all sorts of modern features.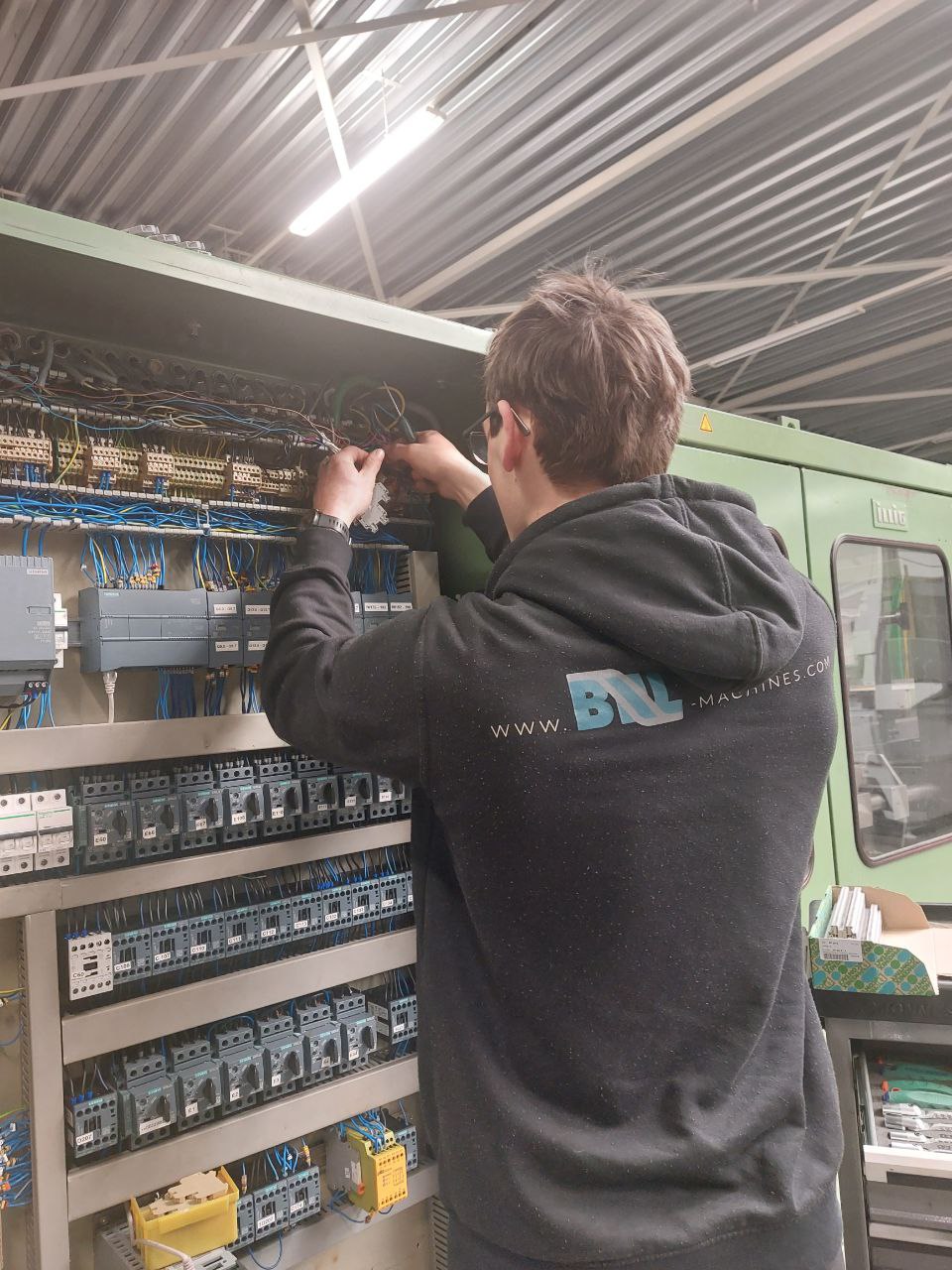 A Danfos control system was installed. This is an inverter for controlling the speed and braking of the motor. This Danfos control system works with a three-phase motor with encoder for positioning of the chain transport.
A new Siemens programmable logic controller (PLC) was installed. This new Siemens PLC offers many advantages:
In-house custom programming

Easily expandable

Program with more possibilities than the original machine
All contactors were renewed and new motor fuses were added. A modem with Netservice was also installed for any future adjustments and troubleshooting of the machine.