UAF
The sheet processing thermoforming machine UAF has a variable forming area from 600 mm x 500 mm up to 3,000 mm x 2,000 mm. The servo motor controlled machine is designed for precise thermoforming of sheet material and can be automated with a loading unit (BE).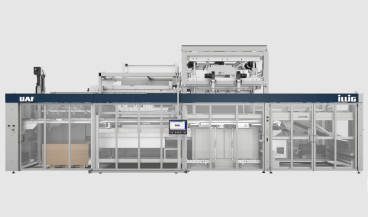 Technology Day on March 22, 2023
Experience the benefits and technical features of the new UAF, including adjustable clamping frames, automatic sheet loading and energy-efficient heating system for short cycle times live at the ILLIG headquarters in Heilbronn, Germany.
You will also see other machines in action from the ILLIG line up, including the UA 155g, the RDF 85 and the RV 74d.

Registration for Technology Day on March 22nd, 2023
The event starts on March 22nd at 9:00 a.m. and ends around 4:00 p.m. CET.