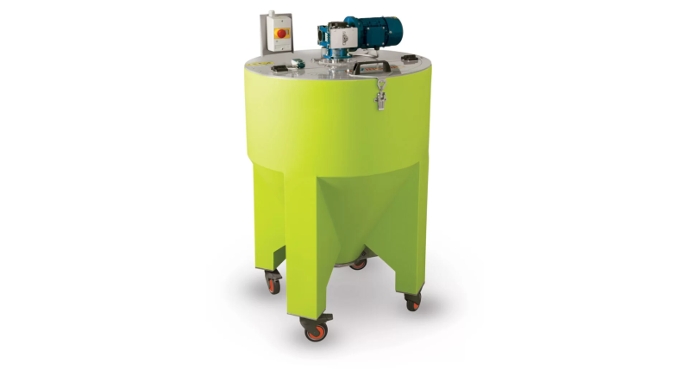 Containers and mixing units
We provide both lightweight containers and mixers in PP compound material, as well as sheet metal mixers for bag loading.

Buffer systems and accumulating carrousels

Finished products can be filled in boxes or bags. They can be connected to the injection moulding machine to create a self-sustaining buffering production system.
From 2 boxes up to more than 20 possible.