Fratelli Virginio manufactures conveying systems, automations and ancillary accessories for the plastics processing industry, including the manufacturing of fully automated production cells.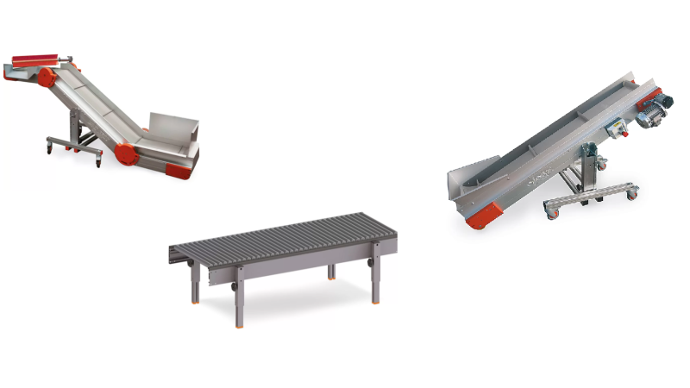 Conveying
For over 40 years, Fratelli Virginio has designed and manufactured Conveyor belts and transport systems for industrial plastic processing processes, including the packaging, heavy cargo and logistics sector.
We provide plastic and aluminium conveyors, motorized roller conveyors and special conveying projects.
Storage
Mixing units and container systems for granulate.
Buffering and accumulation carrousels for loading plastic parts in various types of containers.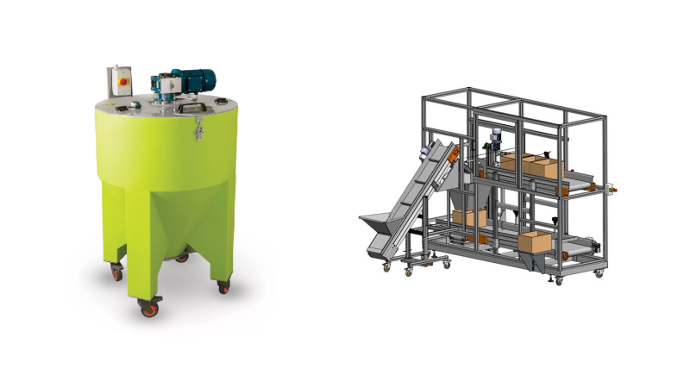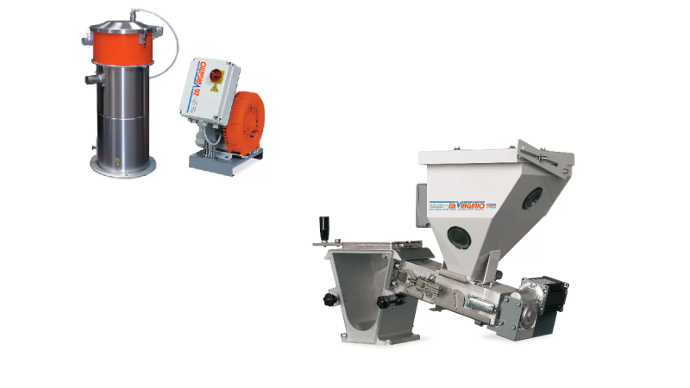 Processing
Fratelli Virginio produces hopper loaders, dosing systems and dehumidifiers (dryers) for processing of the plastic granulate material before the injection moulding machine.

Separation
We provide separators for the separation of sprues from pieces, in different versions and configurations. Vibration seperators, rotating separators and systems to detach the sprues from the pieces.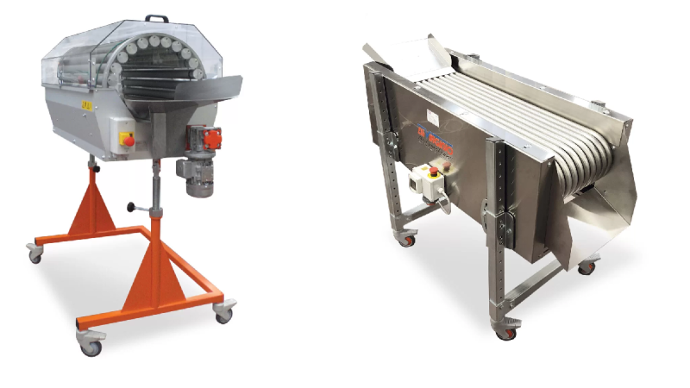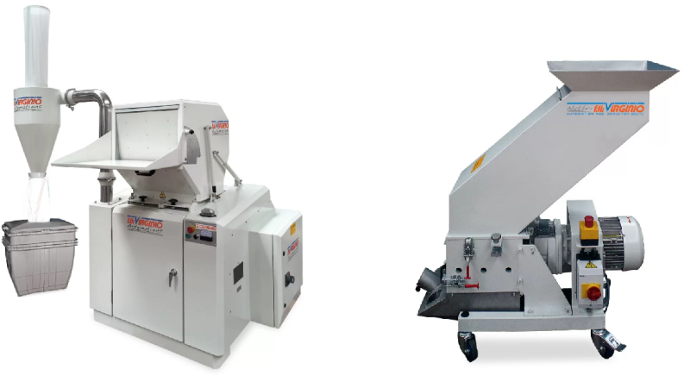 Granulation
We provide machinery for shredding and granulation for plastic material. Low rpm granulators for inline operation, sprue granulators, thick sheet material grinders, shredders for small and large pieces. With or without dust separation systems.
Accessories
Apart from all the processing material, we supply supplementary accessories for your production process. Ionising bars, magnetic grids, mould treatment additives, anti-vibration pads for your Injection molding machine, …